AAMI - The Ancient Art...
AAMI – the Ancient Art of touching the future.
This quiz lets you know where you are in your journey in relation to this program.
There is no right or wrong, this is about finding the place where you will be on-fire without burning up.
The questions are a representation of the level of knowledge you would have after Midwifery Exploration.
Ancient Art Midwifery Institute
---
…was established in 1981 as The Apprentice Academics Midwifery Home Study Course.
Since then we have enrolled more than 2,600 students and revised our curriculum many times; we even changed our name – but we have never lost sight of our original vision for midwifery education.
Ancient Art Midwifery Institute is fundamentally dedicated to the promotion of midwifery as more than a contemporary profession. Midwifery really is an ancient art and we should not ever forget that there were smart, caring women who came before us. Our generation did not invent this profession and if we do not mess it up, it will continue to exist long after we are gone. When my days are done, I want to be known as someone who did what she could to hold the door open for the next generation of smart, caring women who practice the ancient art of touching the future.
---
AAMI Midwifery Studies Program
The curriculum is divided
into six sections…
…each with specific objectives
…received as a whole
…may be submitted in any order.
aami-midwifery-studies
AAMI Extras
These extras are an excellent way to get a taste of the type of education that you will get in the Advanced Midwifery Studies program.
Sign up for extras
---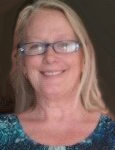 From the Founder
[A letter to you from 2013]
Having passed the 32 year mark with Ancient Art Midwifery Institute, I am in a phase of reflection. There was a time when my promotional efforts were geared toward financial survival. However, the promotional efforts for the past few years are motivated by my extreme enthusiasm for what we offer. We continually add or refine more benefits and options, enhance our support and revise the curriculum. The program is so much better than it was even a year ago. I get so excited just making a list of all the new ways we have devised to help our students research, discern, file and even retain all things "birth."
But what really feeds my soul is the feedback from students about how the total program is life-changing, stretching them in ways they did not expect. We don't teach a student a checklist of what one needs to know to be a midwife; rather we walk with her as she BECOMES a midwife. We address so many issues other than pregnancy, birth and babies that are relevant to midwifery: character, integrity, logic and reasoning, communication skills, decision making, organization and time management, study skills, navigating the apprenticeship and preparation for practice. And at the same time we approach everything academic from a non-academia mindset… read more
Student Spotlight.
Jason Willis
Lorem ipsum dolor sit amet, consectetur adipiscing elit. Pellentesque pretium, nisi ut volutpat mollis, leo risus interdum arcu.
Read More →